This Channel Partnership Terms ("Agreement") contains the complete terms and conditions of the agreement between you ("Partner") and YouSendr Tecnologia e Marketing ("YouSendr" or "Company"), regarding your participation in the YouSendr Channel Partner Program (the "Program").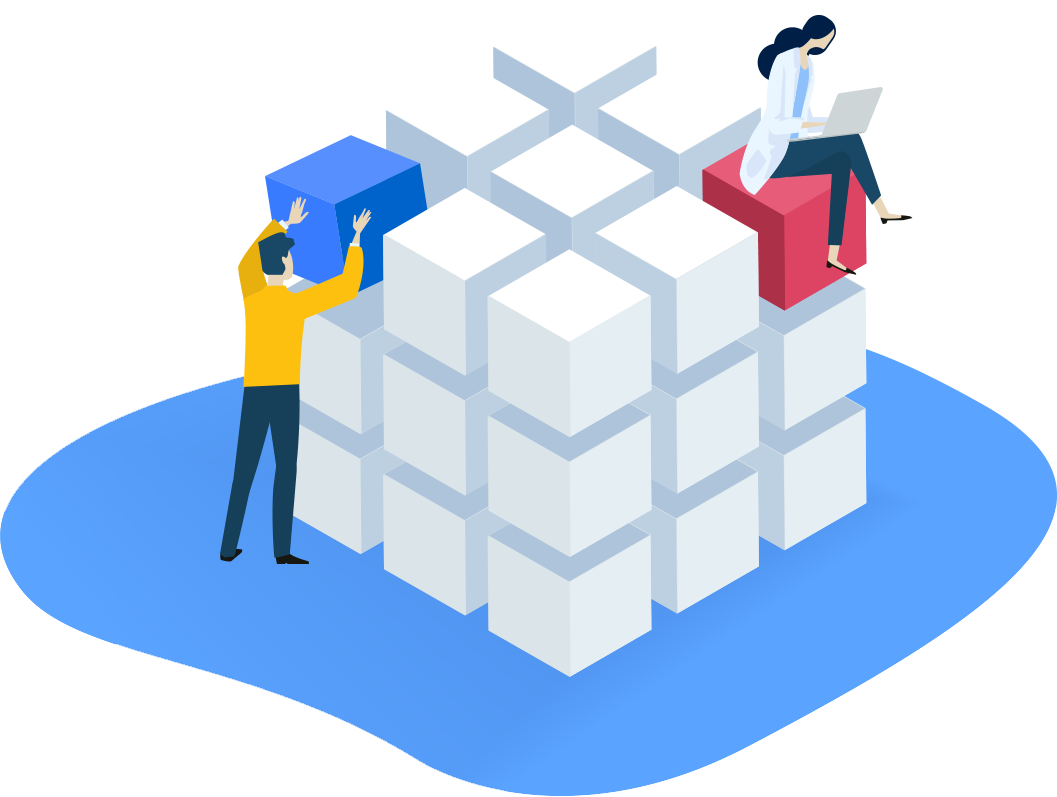 1. Objectives
1.1 The objective of Partner in the context of this Agreement is to find prospective clients ("Client") for the YouSendr services.
1.2 Where Partner refers a Client to YouSendr and, without any further involvement from Partner, that Client enters into an agreement with YouSendr for the use of the YouSendr services as defined in the Terms of Service (https://yousendr.com/en/terms-of-service/) (the "Services"), then (i) such Client shall be referred to as a "Referral," (ii) Partner shall be deemed an Affiliate.
If a Partner does not meet the qualifications for a given partner type they desire to hold, YouSendr, at is sole discretion, can terminate the relationship.
2. General Terms and Conditions
2.1 Company Ownership
Partner acknowledges the Company's right, title and interest in and to the Company Marks (as defined below) and the YouSendr Services and acknowledges that nothing herein will be construed to accord to Partner any rights in the Company Marks or the Service except as expressly provided herein. The Partner acknowledges that, except as expressly provided herein, its use of the Company Marks or the YouSendr Services will not create for Partner any right, title or interest in the Company Marks or the YouSendr Services and that all use of the Company Marks and the goodwill symbolized by and connected with such use of the Company Marks will inure solely to the benefit of the Company. Partner covenants that (i) it will not at any time challenge the Company's rights, title, or interest in the Company Marks or the YouSendr Services (other than to assert the specific rights granted to Partner under this Agreement), and (ii) it will not represent to any third party that it has any ownership or rights with respect to the Company Marks or the YouSendr Services other than the specific rights conferred by this Agreement. Partner agrees that upon expiration or termination of the Agreement, it will immediately stop using the Company Marks.
2.2 Restrictions
Partner shall not do or attempt to do, and shall not permit any of its Clients or any third party to do, any of the following with respect to any or all of the Services: (a) use them to provide services for or on behalf of any third party, or commercially exploit them in any way, including by operating as a service bureau, by time-sharing, or other multiple user basis, or by framing or mirroring any part of them; (b) sell, resell, assign, sublicense, rent, lease, loan, provide, copy, reproduce, distribute, redistribute, license, sublicense, transfer, publish, make available, or otherwise transfer any of them; (c) use them in any manner that competes with the Company, such as to build a competitive product or service or otherwise modify them or create derivative works or make derivative works based on them, including to build a product or service using any similar ideas, features, functions or graphics of them or to copy or modify any or all of them; (d) use any security testing tools in order to probe, scan or attempt to penetrate or ascertain their security, or to otherwise engage in denial of service attacks; (e) damage, destroy, disrupt, disable, impair, interfere with or otherwise impede or harm them, including any Company system, in any manner, or the Company's provision of Services to any third party, in whole or in part; (f) use them for purposes of monitoring their availability, performance or functionality, or for any other benchmarking, comparison or competitive purpose; (h) disclose or publish any result of their performance; (i) modify, reverse engineer, adapt, translate, decompile or otherwise derive their source code; (j) use any software in connection with them that may require any or all of them, or other intellectual property of the Company or its third party suppliers or licensors, to be disclosed or distributed in source code form, made available free of charge to recipients, or modifiable without restriction by recipients; (k) remove, modify or obscure any proprietary notices, labels or marks in or on any or all of them; (l) use the Services in a way which knowingly violates the best practices then published by the Company or (m) use them in a manner inconsistent with this Agreement, or in a manner that is contrary to applicable law, including privacy and export laws.
2.3 Term
2.3.1 The initial term of this Agreement shall commence on the date hereof and shall continue for one (1) year from the Effective Date ("Initial Term") unless terminated earlier by either party as provided for below. Following expiration of the Initial Term, this Agreement shall renew automatically for successive terms of one (1) year each, unless and until a party provides to the other written notice of not less than thirty (30) days prior to the end of the then-current term, stating that such party does not intend to renew this Agreement beyond the then-current term.
2.3.2 Either party may terminate the Agreement immediately if:
– the other party is adjudicated bankrupt or insolvent;
– the other party files a petition under the bankruptcy or insolvency laws of any jurisdiction or has a receiver, trustee or similar officer appointed over all or a substantial part of its assets;
– or the other party is in material breach of any term, provision, representation or warranty contained in this Agreement, which breach is not cured in thirty (30) days of receipt of notice of such breach, or immediately in the event that any such breach is not subject to cure.
2.3.3 In addition, upon expiration of the Initial Term, either party may terminate this Agreement at any time upon no less than thirty (30) days' prior written notice to the other party.
2.3.4 Any Section which, by its nature, is intended to survive the expiration or termination of this Agreement including, without limitation, the provisions governing audit rights, confidentiality, and indemnification will survive the termination of this Agreement in accordance with their respective terms. Termination of this Agreement does not absolve Partner of payments due to the Company for amounts earned prior to the termination of the Agreement. No refunds or other payments related to the termination of this Agreement will be made by the Company to Partner in the event of a termination of the Agreement in accordance with the terms of this Section.
2.4 Trademarks, Marketing and Publicity
2.4.1 All trademarks, service marks, trade names, logos or other words or symbols identifying the Service or the Company's business (the "Company Marks") are and will remain the exclusive property of the Company. Partner acknowledges and agrees that the Company is the owner and/or licensee of the Company Marks and that all goodwill arising of the Partner's use of the Company Marks pursuant to this Agreement shall inure to the Company. Partner may use the Company Marks which relate to the Service on promotional materials for such Service, subject to the Company's prior written consent. Partner shall not acquire any right to or interest in any Company Marks. Partner shall not at any time or in any way indicate ownership of or any right in the Company Marks and shall not contest the right of the Company and its affiliates to the use of any of the Company Marks.
2.4.2 Partner agrees to actively promote and market the Service to its customers, including by conducting marketing and advertising campaigns to its customers. The advertising and marketing materials and documents of Partner in relation to the Service (the "Service Marketing Materials") must be approved by the Company before the Partner can use them. The Partner shall withdraw any Service Marketing Materials which the Company has justified reasons to consider that are not appropriate and/or adversely affect the image or reputation of the Company or the Service. In addition, in the event the Company conducts any marketing or advertising campaigns with respect to its relationship with the Partner, such advertising and marketing materials that referred to the Partner must be approved by the Partner before the Company can use such materials.
2.5 Confidentiality
A Party receiving Confidential Information (as defined below) (the "Receiving Party") shall hold confidentially and shall not disclose, except solely in performance of its duties and services under this Agreement, any Confidential Information of the disclosing party (the "Disclosing Party"). The terms and conditions of this Agreement shall be deemed to be Confidential Information of each Party and no Party shall disclose the existence of this Agreement or any of the terms and conditions of this Agreement without the prior written consent of the other Party. Each Party acknowledges that the Disclosing Party has a legitimate business interest in protecting its Confidential Information. If a Receiving Party violates any of the provisions of this provision, the Disclosing Party may sustain irreparable damage and harm and, therefore, the Receiving Party irrevocably and unconditionally agrees that, in addition to any other remedies which the Disclosing Party may have under this Agreement or otherwise, all of which remedies shall be cumulative, the Disclosing Party shall be entitled to apply to any court for temporary preliminary and permanent injunctive relief and other equitable relief.
For purposes of this Agreement, "Confidential Information" means, with respect to any person, all non-public information about such persons, business or activities that is proprietary and confidential in nature including, without limitation, all business, financial, technical and other information of a Party marked or designated as "confidential" or by its nature, circumstances and surroundings disclosure should be reasonably regarded as confidential. Confidential Information includes not only written or other tangible information, but also information transferred orally, visually, electronically or by any other means. Notwithstanding the foregoing, Confidential Information does not include information that (a) is in or enters the public domain without breach of this Agreement, (b) receiving person lawfully receives from a third party without restriction on disclosure or without breach of a non-disclosure obligation, (c) receiving person can establish that it knew prior to receiving such information from a disclosing person, or (d) the receiving person can establish that it developed such information independently and without use or reference to the information disclosed by the disclosing person.
2.6 Taxes
2.6.1 Partner shall be solely responsible for determining whether:
Partner or YouSendr is required by applicable law to remit to the appropriate authorities any value added tax or any other taxes or similar charges applicable to the commissions paid to Partner, as applicable, and remitting any such taxes or charges to the appropriate authorities on behalf of itself or YouSendr, as appropriate; and
YouSendr is required by applicable law to withhold any amount of the commissions and for notifying YouSendr in writing of any such requirement. Partner agrees to fully indemnify YouSendr against any claims that may be asserted against YouSendr or any losses YouSendr may incur in the event Partner fails to notify YouSendr of such requirement (including penalties and interest).
2.6.2 In the event of an audit of YouSendr, Partner agrees to promptly cooperate with YouSendr and provide copies of Partner's tax returns and other documents as may be reasonably requested for purposes of such audit, including but not limited to records showing the Partner is engaging in an independent business.
2.7 Personal Data
2.7.1 YouSendr is not obliged to share with Partner any of the personal data of the Referred Clients (or any natural persons representing the Clients or providing services or work for them) who have executed an agreement with YouSendr.
2.7.2 If the Partner wishes to keep personal data concerning Referred Clients for its own internal use, the Partner must obtain prior consent from the respective Referred Clients directly (or any natural person representing the Clients or providing services or work for them).
2.7.3 YouSendr will permanently delete Partner's personal data related to the Partner account within thirty (30) days upon termination of this Agreement.
2.7.4 If the Partner requests in written form for their personal data related to their Partner account to be deleted, YouSendr will erase such data within thirty (30) days upon the reception of the erasure request.
2.7.5 Personal data collected in the Program signup form from Partners who have violated the terms of this Agreement is retained for thirty-six (36) months upon the termination of this Agreement to prevent re-registration by the same person or company.
2.8 Materials
2.8.1 YouSendr may make available to you a variety of sales and marketing materials such as logos, brochures, banners, photos, etc. ("Materials"), which are subject to the terms and conditions hereof. In utilizing the Materials, Partner agrees that Partner:
– may use the Materials only for the purposes of performing your obligations under this Agreement;
– will not modify, alter or otherwise change the Materials without YouSendr's prior written consent;
– will cooperate fully with YouSendr in order to maintain the Materials; and
– will use only the Materials which are provided by YouSendr or expressly approved by YouSendr in advance of any such use.
2.8.2 All Materials are the copyrighted property of YouSendr, its affiliates and/or third-party licensors. Furthermore, all trademarks, service marks, trade names, code, data or any other elements contained in the Materials are proprietary to YouSendr, its affiliates and/or third-party licensors and Partner's use of the Materials does not grant to Partner ownership thereof. All goodwill symbolized by and connected with such use of the Materials will inure solely to the benefit of YouSendr.
2.9 Limitation of Liability
2.9.1 YouSendr and any of its officers, directors, employees, shareholders or agents of any of them shall not be liable to Partner for any amount or kind of loss or damage that may result to Partner or a third party, including without limitation, any direct, indirect, punitive or consequential loss or damages, or any loss of income, profits, goodwill, data, contracts, use of money, or loss or damages arising from or connected in any way to business interruption, and whether in tort (including without limitation negligence), contract or otherwise) in connection with the Program.
2.9.2 If Partner's use of Material provided under this Program results in the need for servicing, repair or correction of equipment, software or data, Partner assumes all costs thereof.
2.9.3 YouSendr's maximum aggregate liability under or in connection with this Agreement and the Program, whether in contract, tort (including negligence) or otherwise (a "Claim"), shall be limited to a sum equal to the aggregate amount which YouSendr is obliged to pay Partner in the twelve (12) month period immediately prior to the period giving rise to such Claim.
2.10 Miscellaneous
2.10.1 This Agreement shall become effective as of sign-up to the Program and will end when terminated by either party. Either you or YouSendr may terminate the Partner Agreement at any time in its sole discretion, without cause, by giving the other party a notice of termination at least thirty (30) days in advance. Notice by e-mail, to your address on the YouSendr records, is considered sufficient notice to terminate the Partner Agreement. Upon termination of the Partner Agreement, YouSendr will pay to the Partner any legitimate outstanding commissions, as applicable. In addition, unless YouSendr has terminated the Agreement as a result of Partner's breach of the Agreement, in which case, YouSendr shall have no obligation to pay commissions accrued after the termination of Partner Agreement, YouSendr shall pay any commissions due, as applicable, for up to twelve (12) months following termination of the Agreement.
2.10.2 YouSendr reserves the right to terminate the Partner Agreement with immediate effect with any Partner who YouSendr reasonably believes has violated this Agreement or applicable laws. Such violating Partner shall not be entitled to any accrued and unpaid commissions.
2.10.3 YouSendr may terminate this Agreement (i) with an Affiliate if the Affiliate has not made a Referral within sixty (60) days of joining the Program.
2.10.4 Regardless of the termination cause, if the Partner is using a free demo or a royalty free account provided by YouSendr for internal use, testing purposes or demonstrating YouSendr Services to Clients, it will be converted into a trial account upon termination of the Agreement. The foregoing conversion into a trial account may result in additional fees for the Partner.
2.10.5 Partner and YouSendr are independent contractors, and nothing in this Partner Agreement will create any partnership, joint venture, agency, franchise, sales representative, or employment relationship between the parties. Partner has no authority to represent or act on behalf of YouSendr, including to make or accept any offers or representations or payments on YouSendr`s behalf.
2.10.6 YouSendr reserves the right to update and change the terms of this Agreement from time to time with thirty (30) days' prior notice via email. Any amendments, modifications, enhancements or changes to the Program including the release of new features and resources made available by YouSendr from time to time shall be subject to these terms. Continued participation in the Program after any such changes shall constitute your consent to such changes. You can review the most current version of this Agreement at any time at: https://yousendr.com/en/partnership-terms/. In the event you do not consent to such changes and instead elect to terminate this Agreement, then provided you are not in breach of the Agreement at the time of termination, YouSendr shall pay you any commissions based on the terms in effect immediately prior to your termination.
2.11 Applicable law and jurisdiction
2.11.1 This Agreement shall be governed by and construed in accordance with the brazilian laws, without giving effect to any principles of conflicts of law.
3. Modifications
3.1 In the event that YouSendr makes any future change to this arbitration provision (other than a change to YouSendr's address for Notice), you may reject any such change by sending YouSendr written notice within thirty (30) days of the change to YouSendr's address for Notice, in which case your Partner account shall be immediately terminated.
3.2 By accepting this Agreement, the Partner confirms that it has reviewed this YouSendr Partner Agreement and agrees to the terms and conditions stipulated therein. If you are entering into this Agreement on behalf of an entity, such as your employer or the company you work for, you represent that you have the legal authority to bind that entity.
4. Compensation
4.1 Affiliates shall be paid a commission equal to twenty five percent (25%) of the monthly revenue received by YouSendr from a Referral for up to a maximum of twelve (12) months. Thereafter, no additional commissions will be paid to the Affiliate, even if the Referral renews its subscription for the YouSendr Services.
4.2 YouSendr tracks changes to subscriptions on a daily basis to take into consideration any changes to the Program. At the end of each month, YouSendr will pay the Affiliate for the exact amount of days that the customer has been in paying status. If the amount accrued on a daily basis exceeds at least $50.00, YouSendr will remit payment by the 15th day of the following month. If the amount accrued on a daily basis does not exceed $50.00, the funds will accrue and be paid to the Affiliate once the amount accrued on a daily $50.00.
4.3 YouSendr shall have no responsibility for determining, remitting, or withholding any taxes applicable to the commissions paid to the Affiliate.