Lists
Mass validate your contacts directly in the Google Sheets spreadsheet and increase your delivery rate with valid emails.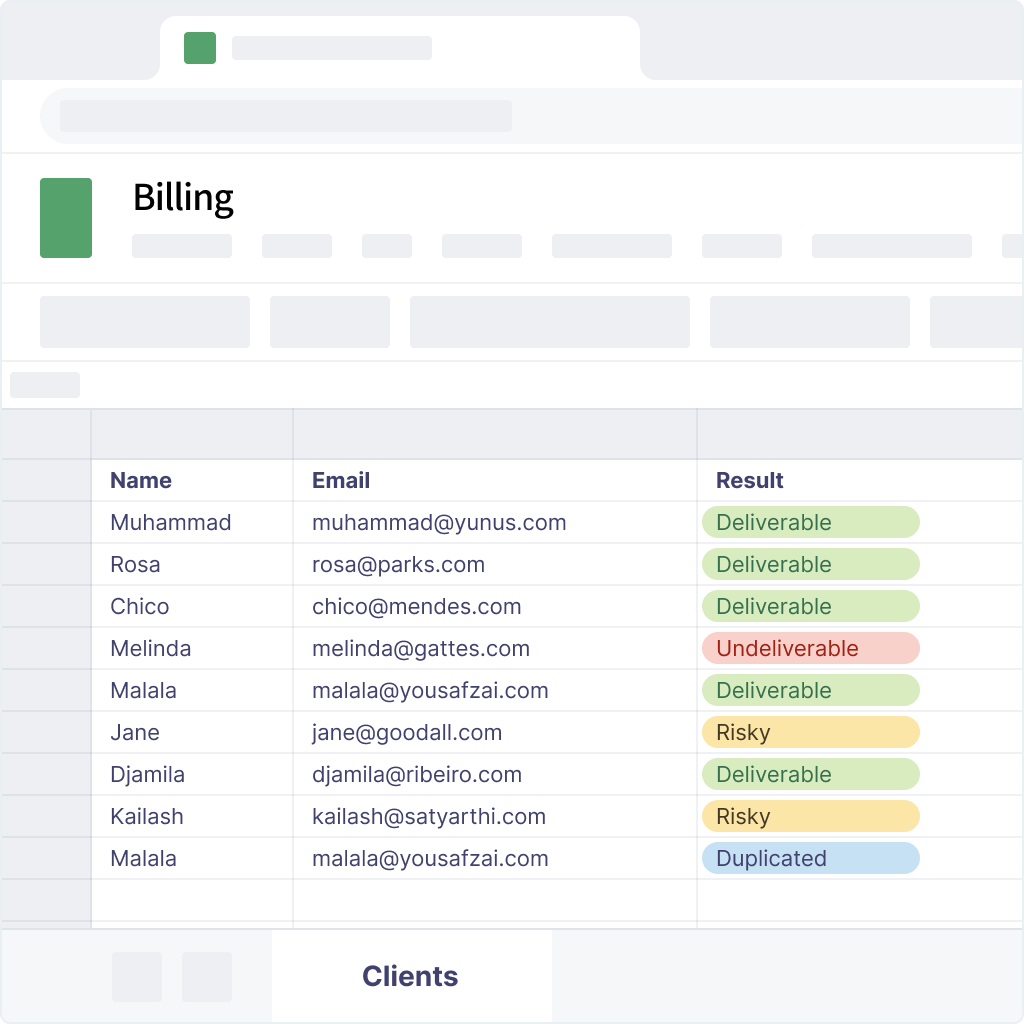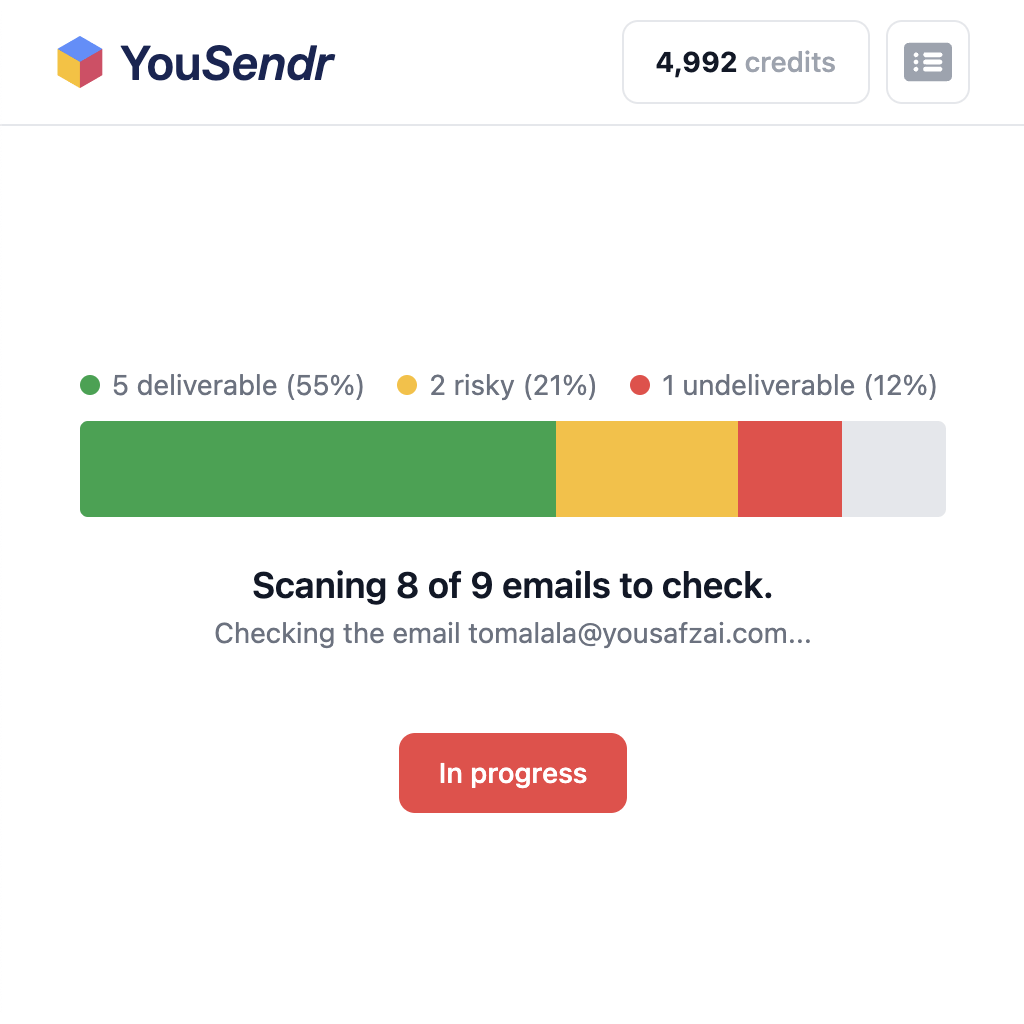 Email Verification
A simple and powerful tool that checks for duplicate emails and their existence at three levels: valid, invalid and attention.
Credits
Check the existence of emails for $ 0.001 per verification and explore the free resources whenever you want.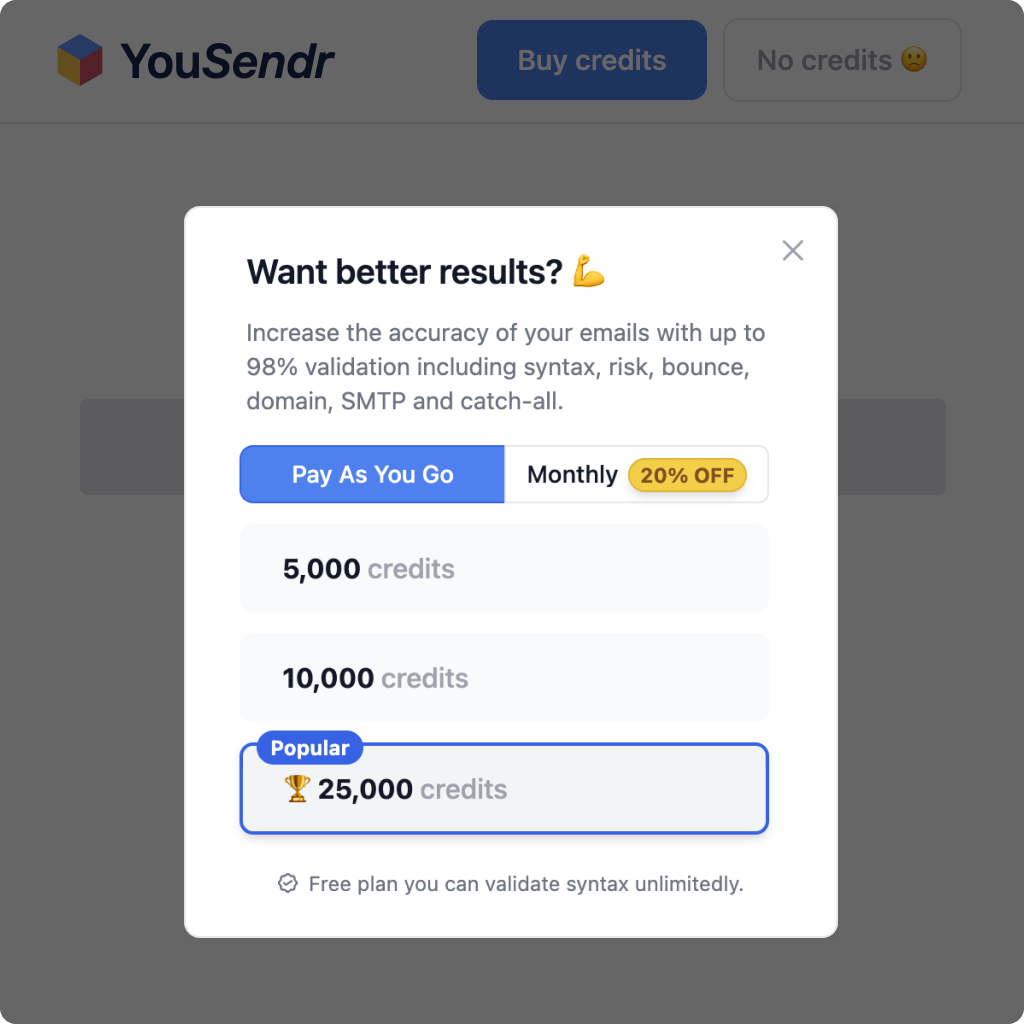 Up to 98% accuracy
We guarantee high accuracy in email verification using powerful algorithms.
All in Google Sheets
Use spreadsheets of Google Sheets to set up your email lists to validate.
Risk validation
For each email on your list, we classify the triggering risks at three levels.
Bounce validation
We identify bounce emails that can damage your domain's reputation.
Domain validation
Our algorithm checks the existence of the domain to ensure email validation.
MX record validation
We check the domain's MX record to ensure that your emails are delivered.
Catch-all validation
We check generic emails, which return valid for all addresses.
Syntax validation
We use the RFC 5322 algorithm to check and guarantee 99.99% accuracy.
Duplicates validation
We removed duplicate emails from your list to improve delivery emails.
Add credits as pay as you go or monthly subscription after installing the extension.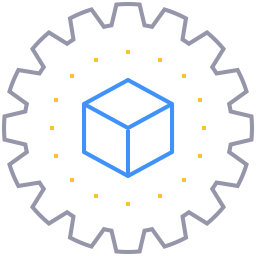 Our add-ons allow you to build the best package for your business.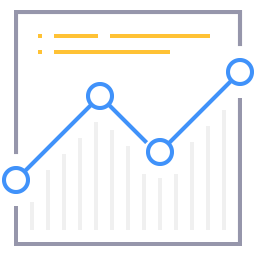 We develop our solutions based on the best growth haking techniques.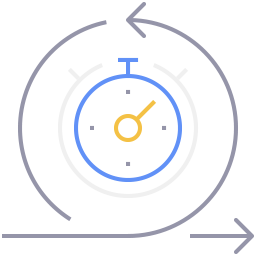 With our automated solutions, you can focus more on growth actions.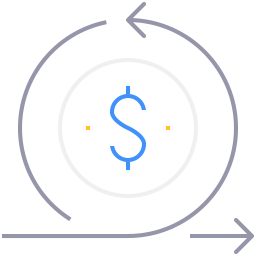 We want your startup to growth and prosper with us. Let's grow?