The use of our solutions (defined below) is subject to the following terms. If you do not agree with all items, you cannot use or access YouSendr solutions.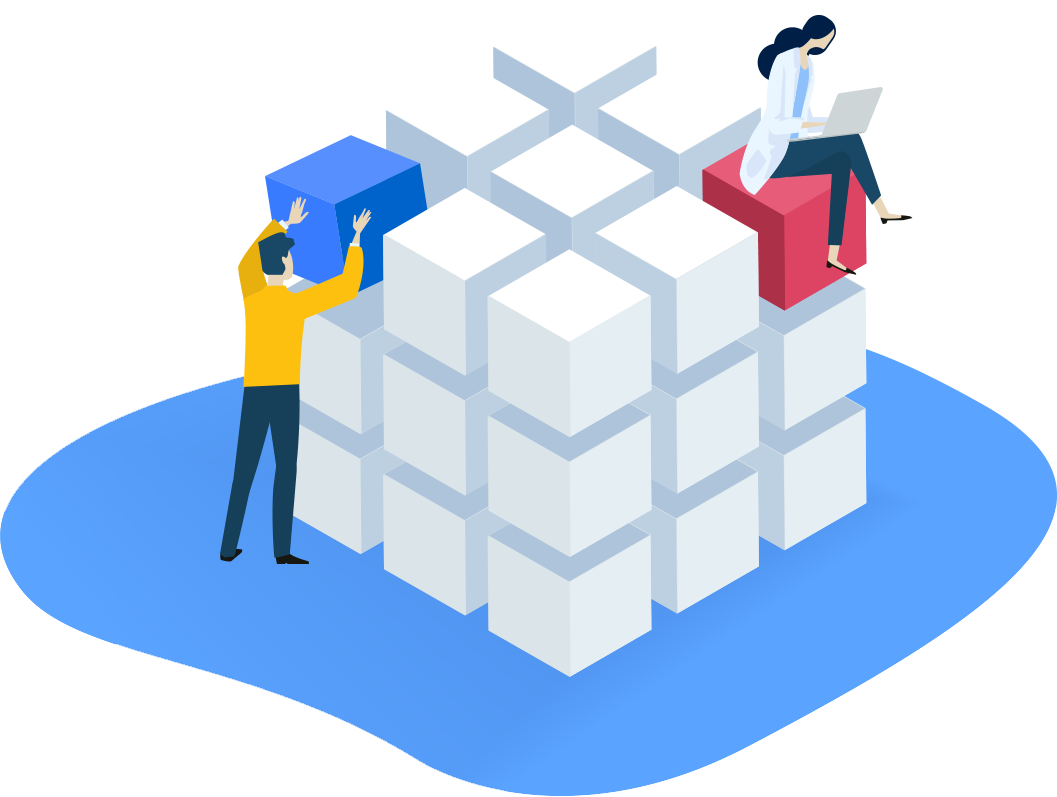 Welcome to YouSendr! We are excited to have you as our user. Read carefully the rules and restrictions that govern the use of our website, products (including spreadsheet templates), services and applications (collectively "solutions"). These terms of use (the "terms") are a contract between you and YouSendr Tecnologia e Marketing ("YouSendr" and "we"). Any questions about these terms or our solutions, please contact support@yousendr.com.
You must agree and accept all terms to have access to our solutions, otherwise, you will not be able to use them. The use of our solutions in any way means that you agree to these terms, remaining in effect when you use them.
All licenses for YouSendr solutions, grant you, as a subscriber, a limited license according to the purchased plan, non-exclusive and worldwide for use as a Google Sheets add-on. You are licensed to use our Google Workspace (GMail) single email solutions and distribution or marketing is prohibited.
A Regular License for YouSendr products grants you, the buyer, a continuous, non-exclusive, worldwide license to use the purchased planner model(s). You are licensed to use these planned model(s) for a single Google Workspace email (GMail) and their distribution or marketing is prohibited, even if it is personalized as the intellectual property of the author(s) .
Do these terms ever change?
Our solutions are constantly improved, so terms need to keep pace with changes in our solutions. We reserve the right to change the terms at any time, but if we do, we will draw your attention through our solutions with a prominent notice, and/or by email and/or by other means.
If you do not agree with the new terms, you are free to reject them. Unfortunately, this means that you will not be able to use our solutions. If you use our solutions in any way after a change to the terms is effective, it means that you agree to all changes.
How much does it cost to use YouSendr?
Although some of our solutions are free, YouSendr reserves the right to demand payment of one-time and/or recurring fees for certain solutions, regardless of the purpose of use or the contracted plan. You must pay all applicable fees as per the solutions selected by you. All fees are non-refundable. If you select a plan that requires payment, you must provide your personal and payment details and, agree to the policies and terms of use of this website to complete your purchase. The one-time or recurring fee will be charged in advance to the credit card you provided when purchasing the solution. YouSendr reserves the right to change its prices and instruct new charges at any time, upon notification that can be sent by email or posted at any time 30 days in advance of the next payment. The use of the solutions after this notification, constitutes your acceptance of the new charges. You can cancel your subscription of recurring fees at any time and there will be no refund for partially used solutions, as charges are charged monthly and not per day of use.
Confidentiality; Feedbacks
You acknowledge that, when using YouSendr solutions, you will obtain information regarding the solutions. This information is of intellectual property and belongs solely to YouSendr and includes, among others, the characteristics of the business model, trade secrets, know-how, ideas, inventions (patentable or not), methods, techniques, indicators, formulas, algorithms , codes, functions, processes, procedures, design, software architecture, design specifications and functions, usage documentation, reports, studies, benchmarks, data, plans, prices, integrations and modules for business, management, finance, marketing, communication and sales. In relation to this proprietary information:
(a) You must not use (except as expressly authorized by this agreement), disclose or distribute proprietary information without YouSendr's prior written consent, unless such proprietary information is publicly available without breach of this agreement.
(b) You agree to take reasonable steps to keep the solutions confidential.
What about my privacy?
YouSendr takes the privacy of its users very seriously, you can access the Privacy Policy for more information.
What are the basic concepts of using YouSendr?
Your login to the solutions is through the Gmail OAuth service and all messages sent by the solutions originate with your Google Workspace account and, for example, will be saved in your spreadsheets in Google Drive.
You will only use the solutions in a way that complies with all laws that apply to you. If your use of the solutions is prohibited by applicable laws, you are not authorized to use the solutions. We cannot and will not be responsible for using the solutions in a way that breaks the law.
The use of the solutions is subject to the following additional restrictions:
You represent, warrant and agree that you will not fail to comply with the terms below when using our solutions:
Inferences or violates the intellectual property rights or any other rights of any other person (including YouSendr);
Violates any law or regulation, including any data access laws;
It is harmful, fraudulent, deceptive, threatening, harassing, defamatory, obscene or otherwise objectionable;
Endangers the security of your YouSendr, Google Workspace or anyone else account (such as allowing someone else to log in to solutions like you);
Tries, in any way, to obtain the password, account or other security information of any other user;
Violates the security of any network, or breaks any password or security encryption code;
Performs maillist, listserv, any form of automatic response or "spam" in the solutions, or any processes that are executed or activated while you are not logged in to the solutions, or that otherwise interfere with the smooth functioning of the solutions (including by forcing requests that may overload the solutions infrastructure);
"Crawls", "scrapes" or "spiders", of any page, data or part of or related to solutions and content (through the use of manual or automated means);
Copy or store any significant part of the content;
Decompile, reverse engineer or otherwise attempt to obtain the underlying code or ideas or information about or related to the solutions.
Violation of any of the above is grounds for terminating your right to use or access our solutions.
What are my rights on YouSendr?
The materials displayed or executed or available on the services, including, but not limited to, text, graphics, data, articles, photos, images, illustrations, and so on (all of the above, the "content") are protected by rights copyright and / or other intellectual property laws. You promise to respect all copyright notices, trademark rules, information and restrictions contained in any content that you access through the solutions, and you will not use, copy, reproduce, modify, translate, publish, transmit, distribute, execute, upload, display, license, sell or otherwise exploit any content that is not owned by you, (i) without the prior consent of the owner of that content, or (ii) in a manner that violates someone else's rights (including YouSendr).
You understand that YouSendr has the solutions.
You will not modify, publish, transmit, participate in the transfer or sale of, reproduce (except as expressly provided for in this section), create derivative works based on, or otherwise exploit any of the solutions for third parties.
You have the right to personal/professional use of our solutions and to adjust them for your business, however, respecting the above item.
Solutions can allow you to copy or download certain content; Remember that just because this feature exists, it does not mean that all of the above restrictions do not apply, as they are part of it!
Do I have to grant licenses for YouSendr or other users?
Anything you send, share, store or otherwise provide through, called "sent data", you grant YouSendr a license to translate, modify (for technical purposes, for example, making sure that your content is visible on an iPhone and a computer), reproduce and act differently in relation to this data sent, in each case to allow us to operate the solutions, as described in more detail below. This is just a license – your ownership of the data sent is not affected.
If you store your submitted data in your own YouSendr account (via an extension in Google Workspace, for example), so that it is not visible to any other user except you, you grant YouSendr the license above, as well as a license to display, execute and distribute your submitted data for the sole purpose of making that data sent accessible and providing the necessary solutions to do so.
If you share your submitted data only in a way that only certain specified users can view (for example, a private message to one or more other users), you grant YouSendr the above licenses, as well as a license to view, run and distribute your submitted data for the sole purpose of making that data sent to other specified users accessible and providing the solutions necessary to do so. In addition, you grant other specified users a license to access shared data sent and to use and exercise all rights therein, as permitted by the functionality of the solutions.
If you share your data sent publicly in the solutions and/or in a way that more than you or some specified users can view, or if you provide us (in a direct email or otherwise) as comments, suggestions, improvements, enhancements and/or resource requests related to the solutions (each of the items above, "shared data"), you grant the YouSendr licenses above, as well as a license to view, execute and distribute your shared data for the purpose of making that submission accessible to all YouSendr users and provide the solutions necessary to do so, as well as all other rights necessary to use and exercise all rights in such shared data in connection with the solutions and/or otherwise in connection with the business YouSendr for any purpose, as long as YouSendr tries to notify you if it uses your shared for any reason other than displaying it solutions. In addition, you grant all other users of the solutions a license to access this shared data and to use and exercise all rights in it, as permitted by the solutions' functionality.
You agree that the licenses you grant are royalty-free, perpetual, sublicensable, irrevocable and worldwide, provided that when you delete your YouSendr account, we will stop displaying your submitted data (other than shared data, which may remain fully available to other users), but you understand and agree that it may not be possible to completely delete this data sent from YouSendr records and that your data sent may remain visible elsewhere as it has been copied or stored by other users . In addition, data sent from the user that is sent to other users (such as emails, email attachments and spreadsheets) can be retained by the recipient's users.
Finally, you understand and agree that YouSendr, when performing the technical steps necessary to provide the solutions to our users (including you), may need to make changes to your data sent to conform and adapt to the technical requirements of networks, devices, services or media, and previous licenses include the right to do so.
Who is responsible for what I see and do in the solutions?
Any information or content publicly published or privately transmitted through the solutions is the sole responsibility of the person from whom this content originated and you access all such information and content at your own risk, and we are not responsible for errors or omissions information or content or for any damage or loss you may suffer in connection with it. We cannot control and we have no duty to take any action on how you can interpret and use the content or what actions you can take as a result of being exposed to the content, and you release us from liability for whether you acquired or did not acquire content through the solutions. We cannot guarantee the identity of users with whom you interact when using the solutions and are not responsible for the users' access to the solutions.
You are responsible for all content that you contribute, in any way, to the solutions, and you represent and warrant that you have all the necessary rights to do so, as you contribute it. You are responsible for all your activity in connection with the solutions.
Solutions may contain links or connections to third party websites or services that are not owned or controlled by YouSendr. When you access third party websites or use third party services, you accept that there are risks in doing so and that YouSendr is responsible for those risks. We recommend that you be aware when leaving the solutions and reading the terms and conditions and privacy policy of each third party website or service that you visit or use.
YouSendr has no control over and assumes no responsibility for the content, accuracy, privacy policies, practices or opinions expressed on third party websites or by third parties with whom you interact through the solutions. In addition, YouSendr will not be able to monitor, verify, censor or edit the content of any third party website or service. By using the solutions, you release us from any and all responsibilities arising from the use of any third party website or service.
What if I want to stop using YouSendr?
You can do this at any time by contacting us at support@yousendr.com; please refer to our Privacy Policy, as well as the licenses above, to understand how we treat the information you have provided to us after you have stopped using our solutions.
YouSendr is also free to terminate (or suspend access) your use of the solutions or your account, for any reason, at our discretion, including breach of these terms. YouSendr has the exclusive right to decide whether you violate any of the restrictions set out in these terms.
Account closure may result in the deletion of any content associated with your account, so keep this in mind before deciding to close your account.
Provisions that, by their nature, must survive the termination of these terms, will survive termination. For example, all of the following will survive termination: any obligation you have to pay or indemnify us, any limitations on our liability, any terms relating to ownership or intellectual property rights, and terms relating to disputes among us.
O que mais eu preciso saber?
Legal warranty notice
Neither YouSendr, nor its licensors or suppliers make any representations or warranties regarding any content contained or accessed through our solutions, and we will not be responsible for the accuracy, copyright compliance, legality or decency of material contained or accessed through the solutions. We (and our licensors and suppliers) make no representations or warranties regarding suggestions or recommendations for services or products offered or purchased through the solutions. THE SERVICES AND CONTENT ARE PROVIDED BY YOUSENDR (AND ITS LICENSORS AND SUPPLIERS) ON AN "AS IS" BASIS, WITHOUT WARRANTIES OR ANY KIND, EXPRESS OR IMPLIED, INCLUDING, WITHOUT LIMITATION, THE IMPLIED WARRANTIES OF COMMERCIAL PROPERTY , NON-INFRINGEMENT, OR THAT USE OF THE SERVICES WILL BE UNINTERRUPTED OR ERROR-FREE.
Limitation of liability
TO THE MAXIMUM EXTENT PERMITTED BY APPLICABLE LAW, WITHOUT CIRCUMSTANCES AND UNDER ANY LEGAL THEORY (INCLUDING, WITHOUT LIMITATION, CRIME, CONTRACT, STRICT OR OTHERWISE RESPONSIBILITY) YOUSENDR (OR ITS LICENSORS TO BE LICENSORS OR LICENSORS TO YOU OR LIABILITIES FOR LIABILITY). ANOTHER PERSON FOR (A) ANY INDIRECT, SPECIAL, INCIDENTAL OR CONSEQUENTIAL DAMAGES OF ANY KIND, INCLUDING DAMAGES FOR LOST PROFITS, LOSS OF GOODWILL, WORK STOP, ACCURACY OF RESULTS OR FAILURE OF A COMPUTER OR LACK OF FAILURE, OR FAILURE OF AN ORAL FAULT, OR LACK OF FAILURE, AMOUNT, IN THE AGGREGATE, IN EXCESS OF THE BEST OF (I) $ 100 OR (II) THE AMOUNTS PAID BY YOU FOR YOUSENDR IN CONNECTION WITH THE SERVICES IN THE TWELVE (12) MONTHS PERIOD BEFORE THE APPLICABLE COMPLAINT, OR (III ) ANY MATTER OTHER THAN OUR REASONABLE CONTROL.
Assignment
You may not assign, delegate or transfer these terms or your rights or obligations below, or your account of our solutions, in any way (by law or otherwise) without the prior written consent of YouSendr. We may transfer, assign or delegate these terms and our rights and obligations without consent.
Disputes
Ideally, if you have any questions or complaints against YouSendr, we would like to resolve the issue without going to court. Therefore, before filing a complaint against YouSendr, you agree to try to resolve the dispute informally by contacting support@yousendr.com. YouSendr will attempt to resolve the dispute informally (and will contact you by email). If a dispute is not resolved within 15 days of submission, you can file a formal procedure.
Choice of Law
These terms are governed and will be interpreted in accordance with Brazilian law. Any dispute arising out of or related to the subject of these terms, which is not resolved through the dispute mechanisms above, the parties elect the jurisdiction of the district of Curitiba/Paraná to resolve any doubts that may arise in the interpretation of the clauses of this instrument. For all purposes of this agreement, the parties agree.
Miscellaneous
You will be responsible for paying, withholding, filing and reporting all taxes, fees and other governmental assessments associated with your activity in connection with the solutions, provided that YouSendr may, at your sole discretion, do any of the above mentioned items in your on behalf or on your own, as you see fit. Failure by you or us to exercise any right here in any way should not be considered a waiver of any other rights below. If any provision of these terms is found to be inapplicable or invalid, that provision will be limited or eliminated, to the minimum extent necessary, so that these terms would otherwise remain in full force and effect and enforceable. You and YouSendr agree that these terms are the complete and exclusive statement of mutual understanding between you and YouSendr and that it supersedes and voids all previous written, verbal agreements and other understandings relating to the subject of those terms. You acknowledge and agree that you are not a YouSendr employee, agent, partner or joint venture, and you have no authority of any kind to bind YouSendr in any respect. You and YouSendr agree that there are no third party beneficiaries provided for in these terms.