Sequence of message for email, SMS, WhatsApp Business and Telegram Groups.
Trusted by 21,000's of smart growth hackers.
Pipelines and steps
View and manage all your contacts through a simple, flexible, intuitive Pipeline with real-time indicators.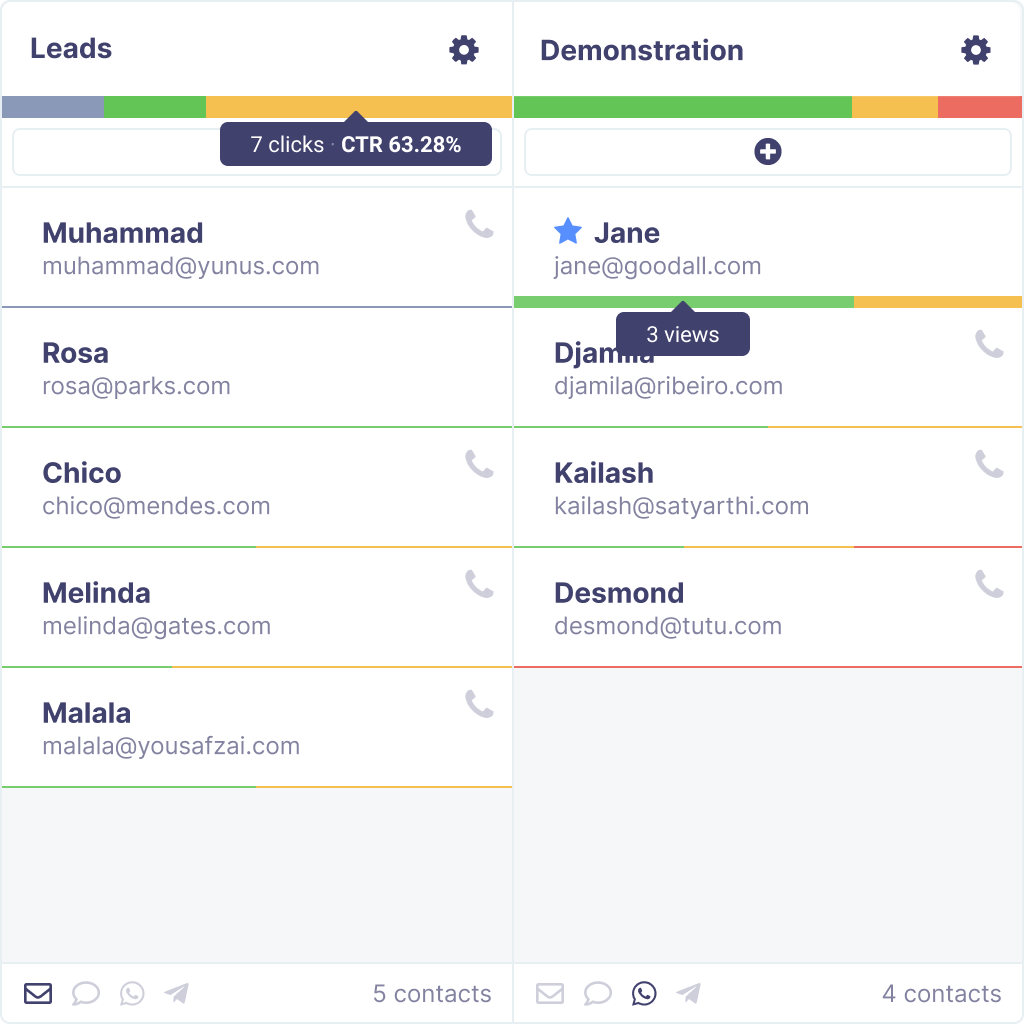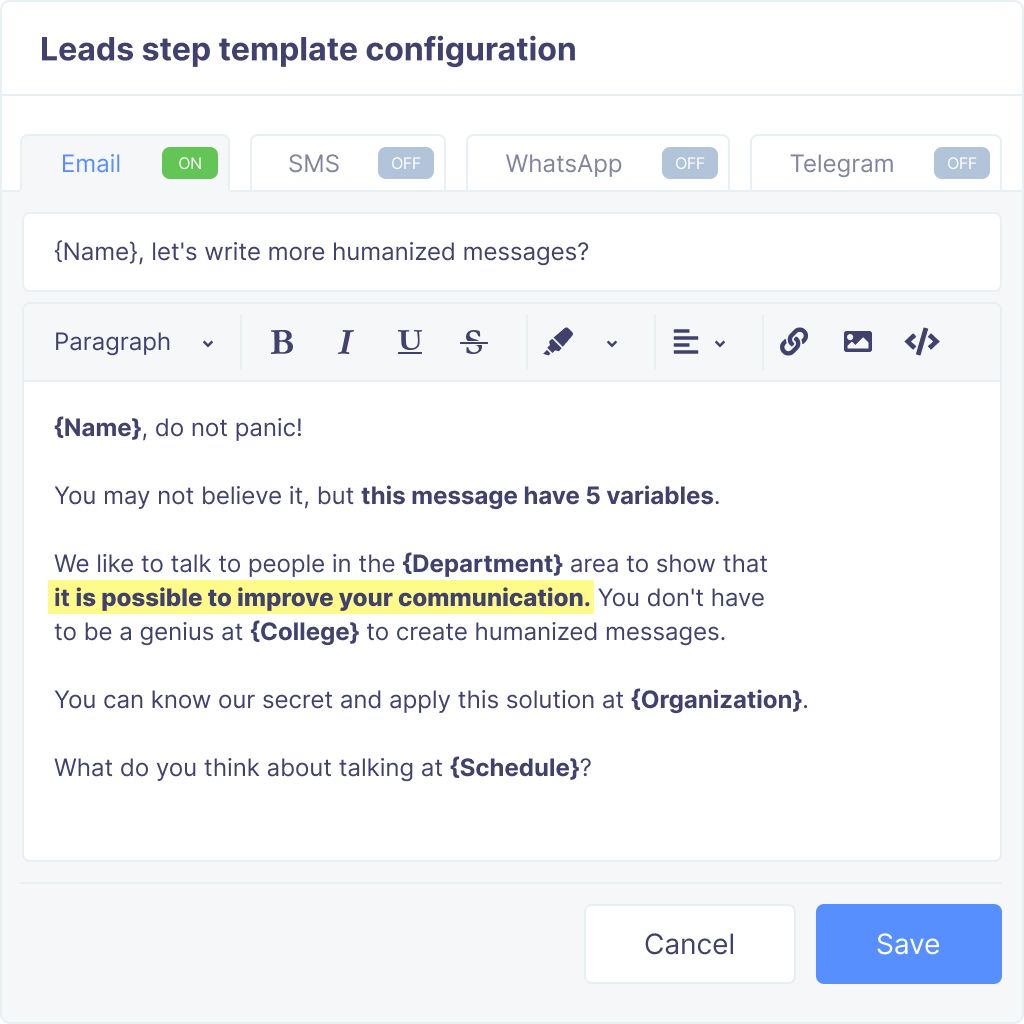 Templates and messages
Create personalized messages with variables from your Google Sheets pages for each step of your Pipeline using different channels of email, SMS, WhatsApp Business and Telegram Groups.
Lists and variables
Create pages in your Google Sheets to segment your contacts, use the full potential of a spreadsheet, with formulas and formats and create a columns to custom variables for your messages.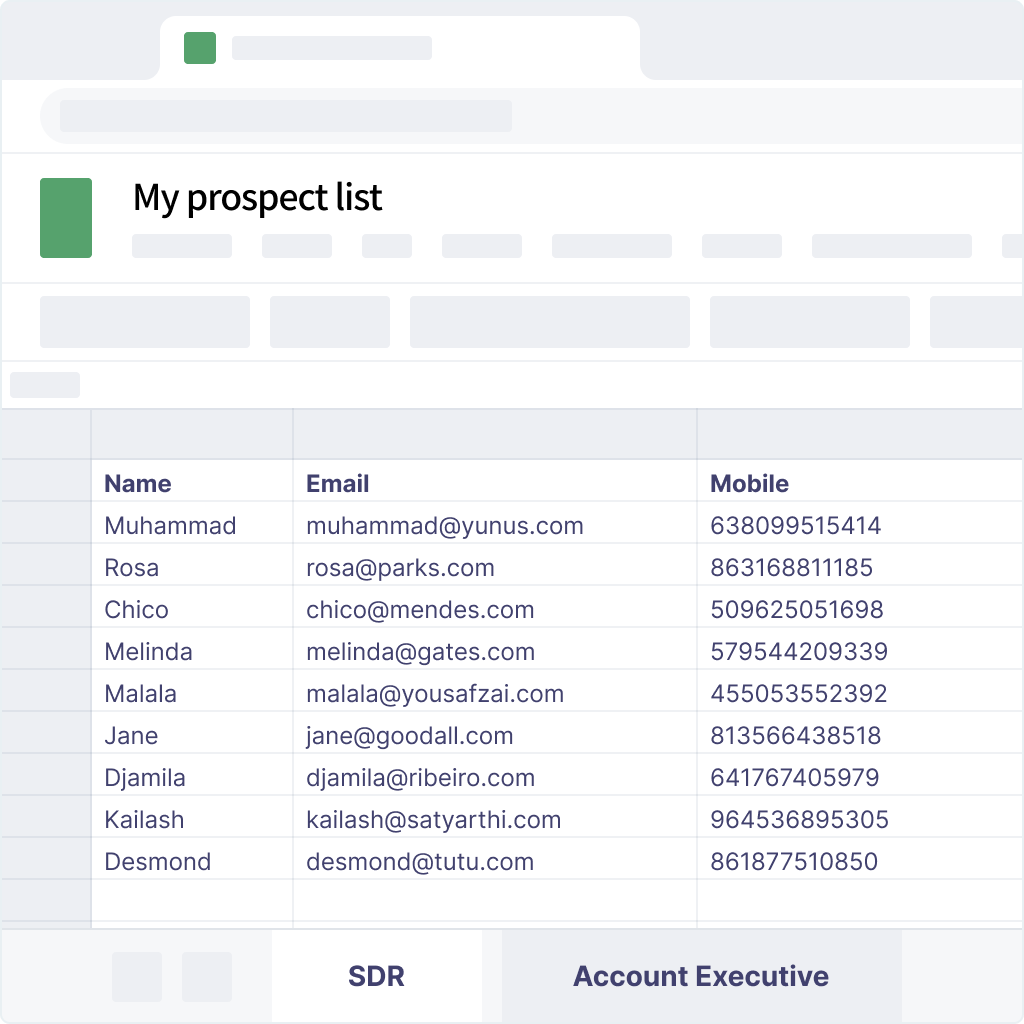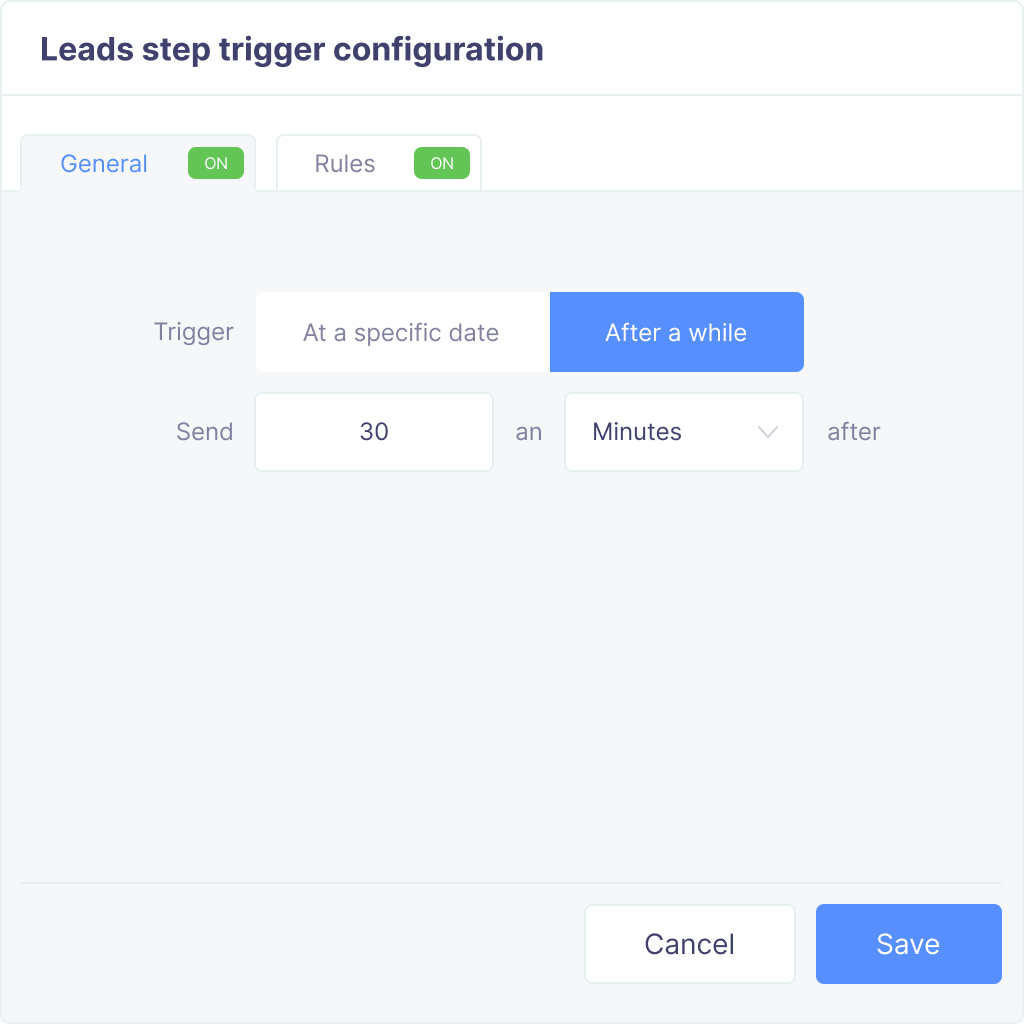 Triggers
For each step of your Pipeline, set up automatic triggering of your messages via triggers to send on a specific date or after a while my minutes, days, hours, weeks and months.
Rules
Limit the days of the week and determine a time range for your triggers and avoid automatic messages at unwanted times, such as dawn and weekends.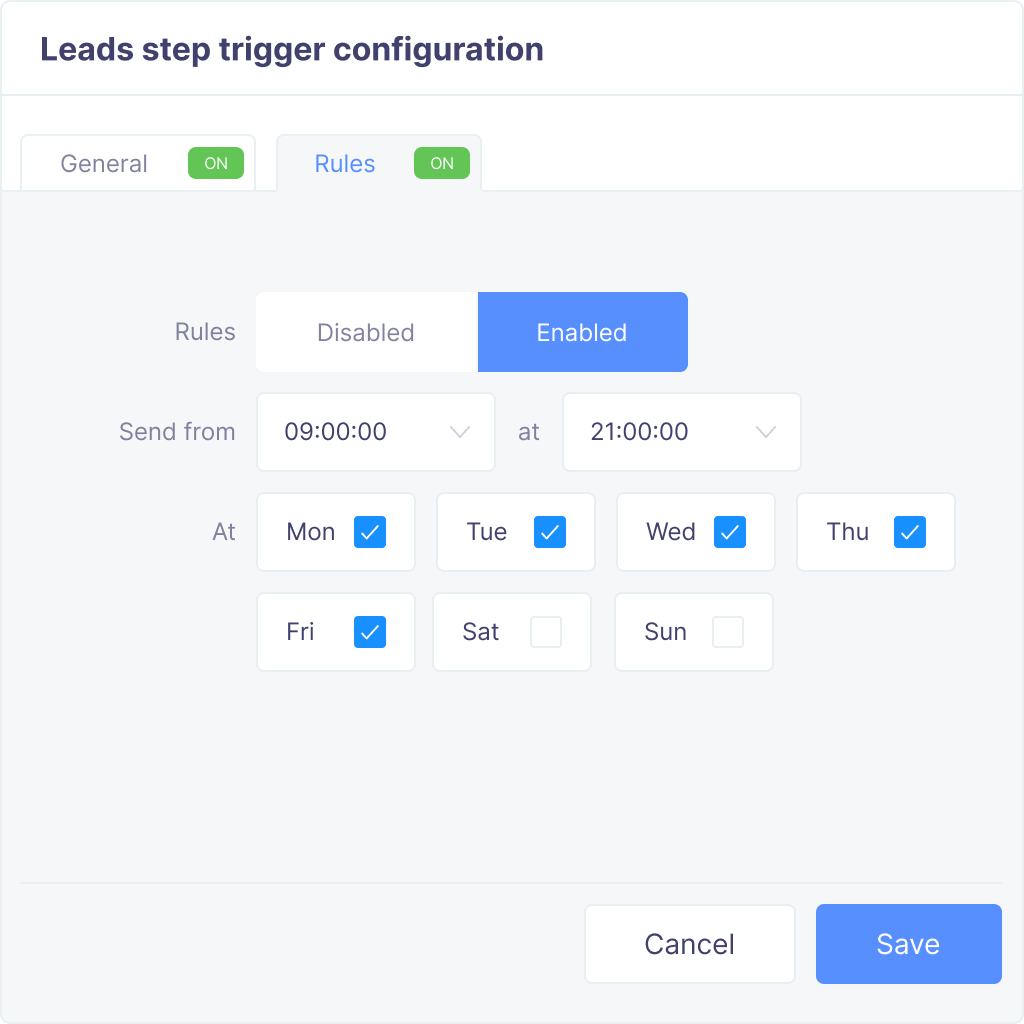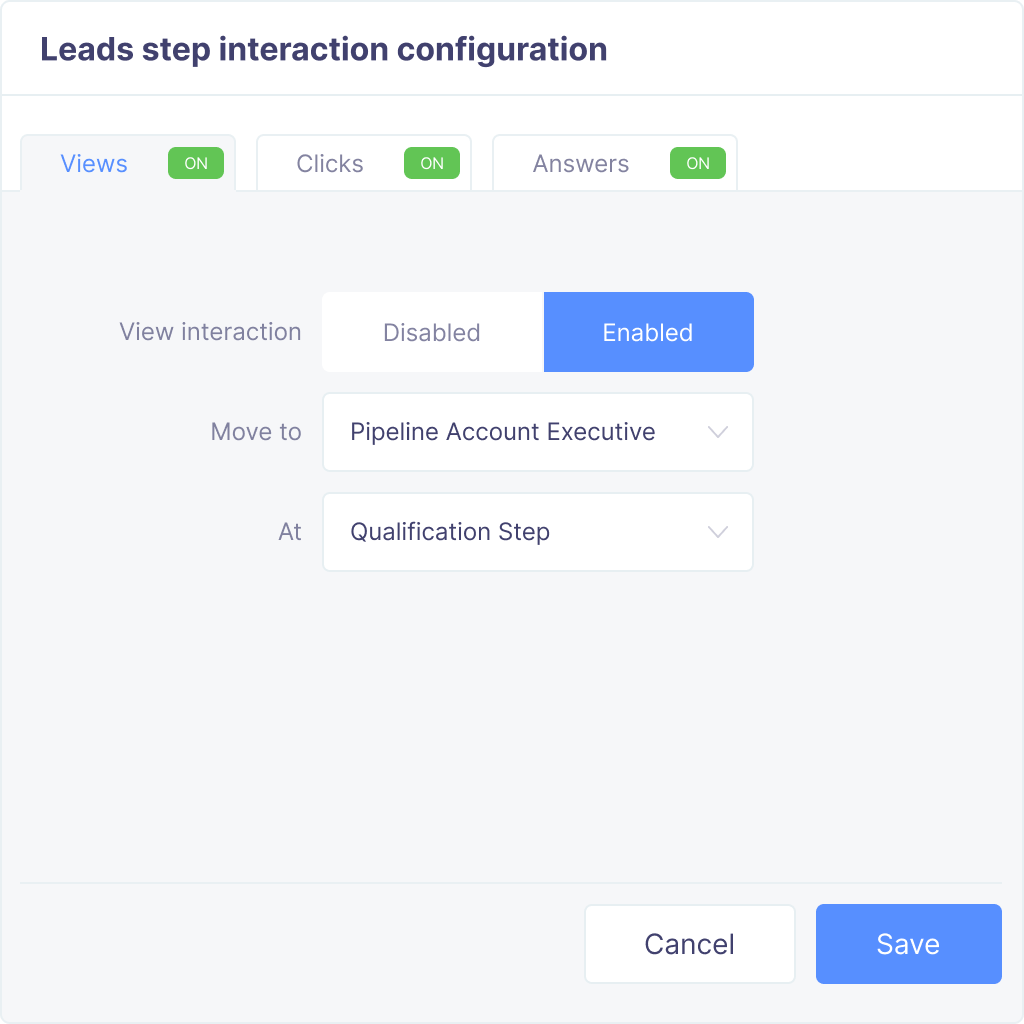 Interactions
Create automations according to the interactions of views, clicks and responses of your messages and integrate different Pipelines.
Filters
Create smart filters to direct your contacts to the most qualified departments according to the data collected.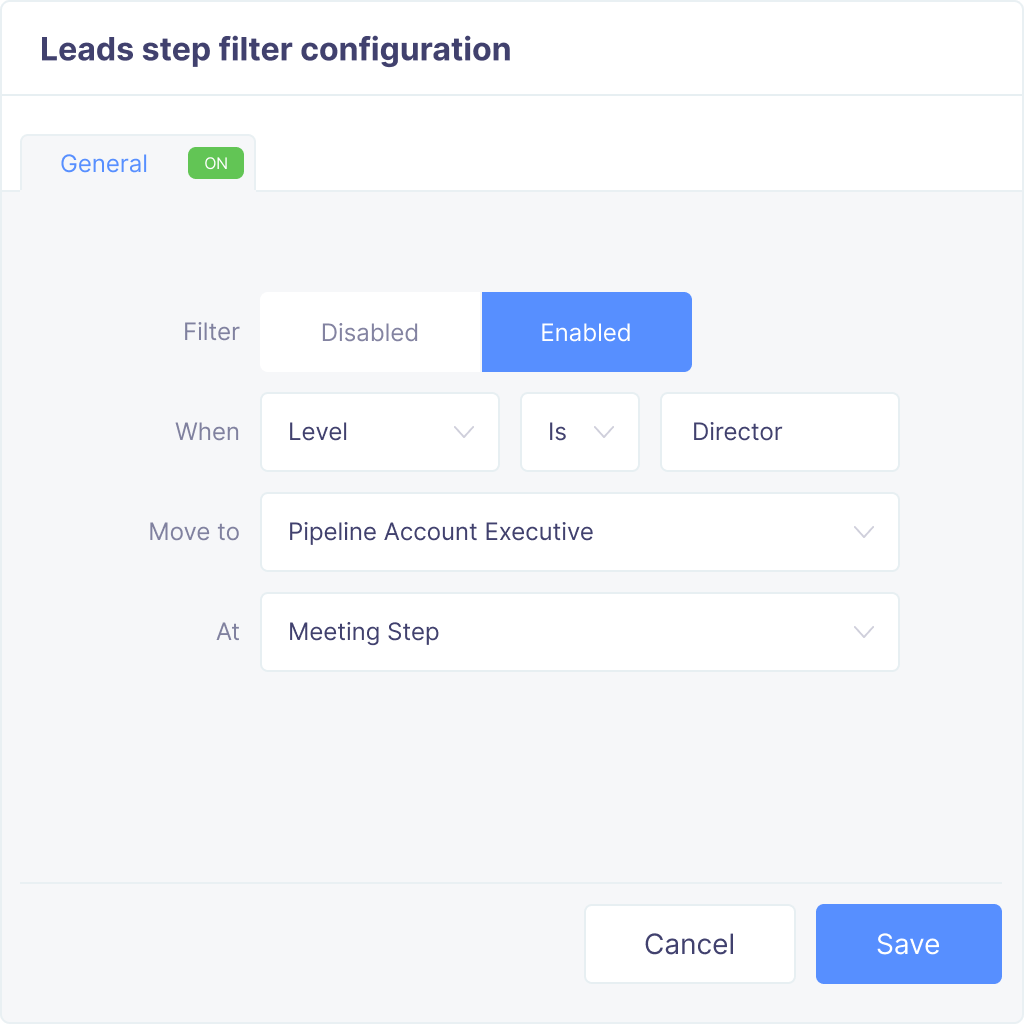 Google Sheets
Exclusive add-on for Google Sheets and validated by Google, keep your data safe.
Gmail
Sending using your Gmail account, ensuring greater deliverability.
Google Forms
Use Google Forms with your spreadsheets and send automated messages.
Lists
Create multiple sheets via Google Sheets pages and segment your contacts.
Variables
Each column of your sheet is a variable that you can use in your messages.
Templates
Create templates and increase your productivity with new automations.
Pipelines
Visualize your cadence performance through a simple and intuitive Pipeline.
Steps
Configure the number of steps for your Pipeline with individual automations.
Messages
Create messages with customized variables and humanize your automations.
Channels
Use different channels: email, SMS, WhatsApp Business and Telegram Groups.
Triggers
Create triggers for your messages through a fixed date or after a while.
Rules
Do not shoot at unwanted times, fixed hourly limits and days of the week.
Interactions
Integrate Pipelines by monitoring your contacts clicks, views and responses.
Filters
Create actions based on data entry and direct to other departments.
Statistics
Real-time statistics in your Pipeline of clicks, views and responses.
Start
Essentials resources to get your team up and running.
Growth
Advanced features for high performance teams.
SMS channel
Additional $0.06 per message
WhatsApp Business channel
Additional $0.06 per message
Telegram Groups channel
Additional $0.06 per message
Email exists verification
1.000 verifications / month
Scale-up
All features with smart reporting and predictive analytics.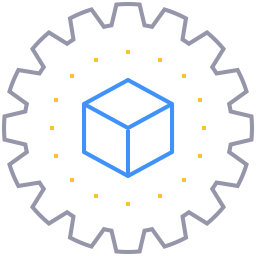 Our add-ons allow you to build the best package for your business.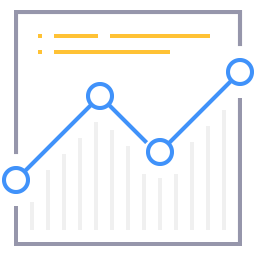 We develop our solutions based on the best growth haking techniques.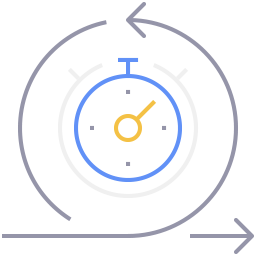 With our automated solutions, you can focus more on growth actions.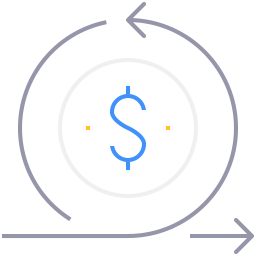 We want your startup to growth and prosper with us. Let's growth?